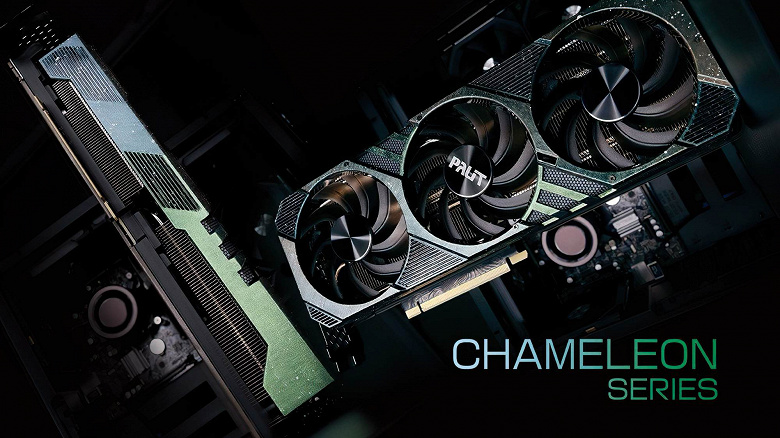 Palit has published a video previewing the release of a new series of Chameleon video cards. The video shows the GeForce RTX 3070 Ti GamingPro video card, the casing of the cooling system of which is painted with chameleon paint.
#PalitChameleonSeries GamingPro's New Camouflage.

This #Palit GeForce RTX 3070 Ti #GamingPro was custom modded with vibrant metallic paints. The color shifts at different viewing angles and varies with lighting conditions.✨

Let us know what do you think about this design! pic.twitter.com/DzWNr16LGg

— Palit_Global (@Palit_Global) August 25, 2021
There is no information yet on how the Chameleon series cards will differ from the GamingPro series cards. Moreover, it is not even clear yet whether they will wear the shown color, although this would be quite logical.