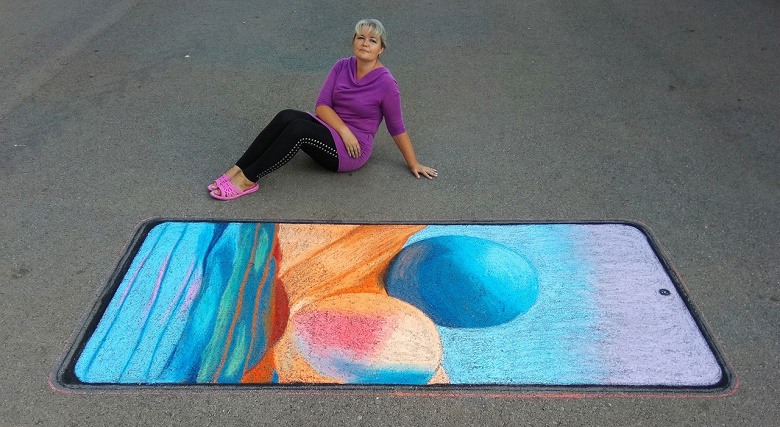 Xiaomi held a photo contest "Xiaomi Orange Summer" in Russia, and even the Chinese management of the company was impressed by its results.
Within the framework of the competition, it was suggested to send photos of more than three topics: "Summer with Xiaomi", "Sunrises / Sunsets" and "Orange mood". The works were accepted until 23:59 on August 6, and the other day the company summed up its results. In total, Xiaomi received almost 10 thousand photos.
And today Lu Weibing, President of Xiaomi Group China and CEO of the Redmi brand, on his official page on the Chinese social network Weibo, especially noted the work of one of the participants, who was not included in the number of winners, but received a special prize for "the most creative work ".
Elena Nikolaeva painted a huge Redmi Note 10 Pro on the asphalt. It is noted that it took her 8 hours to draw a three-meter smartphone without interruption.