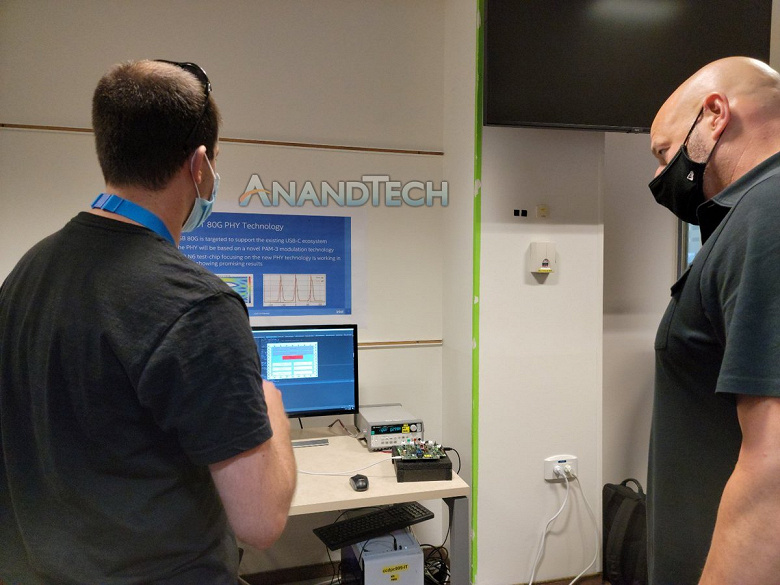 The Thunderbolt 4 interface announced a year ago hasn't brought any significant changes over Thunderbolt 3, but it looks like this won't happen again with Thunderbolt 5.
One of Intel's top managers posted a series of photos from his trip to the company's research center in Israel. And in one of the photos, you could see the specifications for the yet-to-be-presented Thunderbolt 5 interface.
The photo was quickly deleted, but they managed to save it. It shows that the interface will have a data transfer rate of 80 Gbps, which is twice as fast as Thunderbolt 3/4. It also says that the USB-C port will remain, that is, compatibility with the mentioned interfaces.
The rate doubling seems to have been achieved by moving from NRZ coding (allows 0 or 1, i.e. 1 bit) to PAM-3 (allows 3 bits).