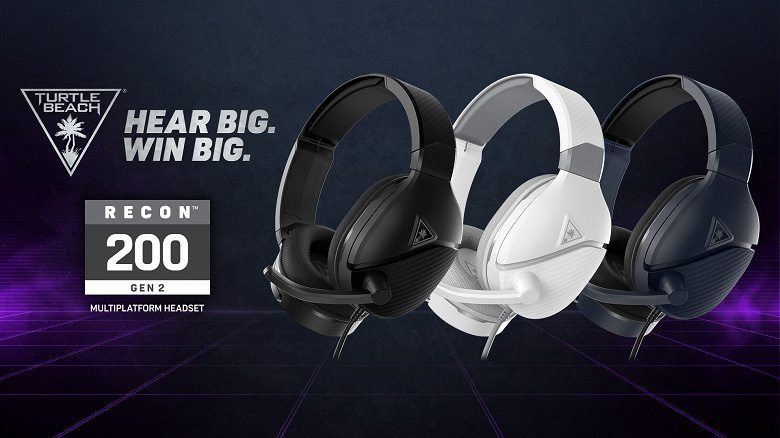 Turtle Beach has announced the Recon 200 Gen 2 gaming headset. According to the manufacturer, the new product outperforms the original model in performance, but the price remains the same at $ 60. Sales will begin on September 19, but pre-orders are already open on the Turtle Beach website.
The headset's advantages include compatibility with Xbox One, Xbox X series | S, PlayStation 5, PlayStation 4, Nintendo Switch, PC and mobile devices via standard 3.5mm jack.
Closed-back headphones use 40mm drivers. Declared support for Windows Sonic, Dolby Atmos, DTS Headphone: X1 and Sony 3D Audio technologies. The range of reproducible frequencies is 20–20,000 Hz. The textile-wrapped ear cushions are filled with memory foam and the headband is selected from a combination of foam and leatherette. Available controls include a volume rocker, microphone level control, and an Xbox / PlayStation switch. The microphone is attached to a non-removable boom, which can be turned off by turning it upwards. The built-in amplifier is powered by a rechargeable battery that lasts for 12 hours on a single charge. If it is discharged, the headphones can continue to be used passively.