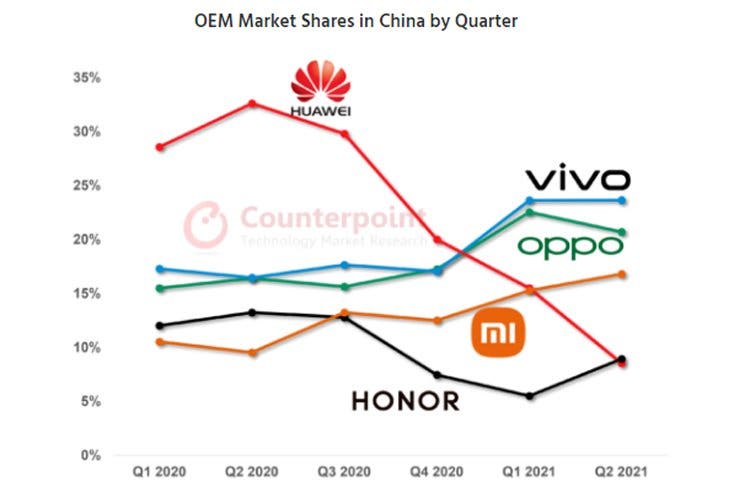 Counterpoint Research has announced changes in China's smartphone market, which is the world's largest mobile device. The leader in the first and second quarters was Vivo with a score of 24%.
In the second quarter, Vivo sold about 18.3 million smartphones in China, up from 14.1 million a year earlier. In second place in the ranking of the leading players is Oppo with a score of about 21%. Xiaomi closes the top three, controlling 17% of the Chinese smartphone market.
These companies have made the most of the Huawei situation, which has fallen sharply due to tough US sanctions. If in the second quarter of last year this company controlled more than 30% of the Chinese smartphone market, then in the second quarter of this year its share dropped to 8%. Based on the chart released, Honor is slightly ahead of former parent company Huawei.
Counterpoint Research believes that with the return of Honor and the further strengthening of Xiaomi in offline channels, the Chinese smartphone market will face tough competition in the coming days between Vivo, Oppo, Xiaomi, Honor, and Apple.