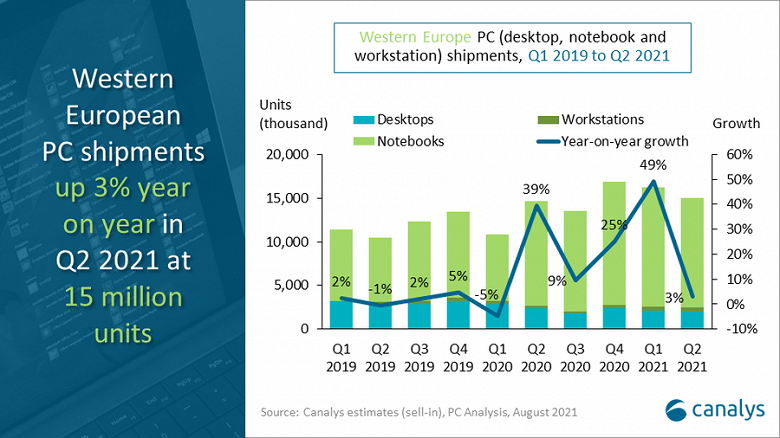 According to analyst firm Canalys, 15.0 million personal computers were sold in Western Europe in the second quarter of 2021, which includes desktops, laptops, and workstations in Canalys. This is 3% more compared to the same period last year. Although during the four previous quarters the growth was significantly higher, experts remind that the growth was recorded in comparison with the "phenomenal" second quarter of last year, so it is very impressive.
Post-Covid demand remained stable, analysts said, as forced lifestyle changes took hold and became permanent. The lack of key components remained a problem. If not for her, the supply would have been greater.
The market leader is Lenovo. The Chinese manufacturer was able to increase sales from 3.891 to 4.124 million units and retain 27% of the market.
HP is in second place with 24%, and Dell is in third with 14%. The top five also include Acer Group and Apple. These companies account for 10% and 9% of the market, respectively.