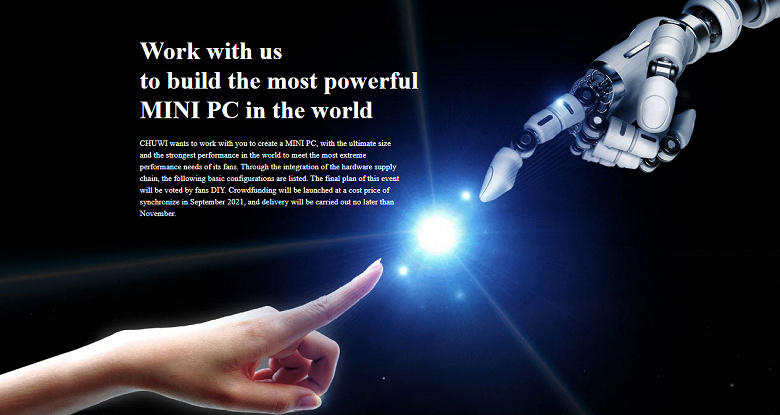 Chuwi released an official announcement this week that the world's most powerful and tiny mini PC will be released in September. The company also invites enthusiasts to participate in defining its characteristics.
Anyone anywhere in the world can visit the Chuwi website, leave their email address to take part in the voting, which will take place until August 25. Participants will be able to vote on the design of the device in the first stage, choose the best processor in the second stage, help determine the amount of RAM in the third stage, and choose the capacity of the solid-state drive in the final voting stage.
Ultimately, this will allow the Chuwi developers to determine the final price at which the device will be released. In September, the project will be launched on a co-financing platform, and global delivery will take place no later than November of this year.
To thank users for their participation, Chuwi will randomly select 10 users in August and send them prototype mini PCs for testing.