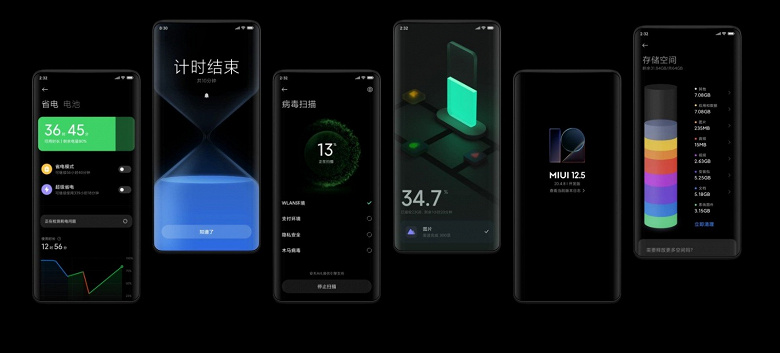 Given the long list of issues reported by MIUI users, Xiaomi had to create the MIUI Pioneer Team. This team is made up of Xiaomi specialists and executives who promptly resolve issues with MIUI. At the last official press conference, Jin Fan, General Manager of Xiaomi MIUI Experience, made an official statement.
Jin Fan frankly admitted that MIUI did not live up to expectations in many details, and apologized to all users. That is why the MIUI team decided not to announce MIUI 13 at the last press conference, postponing the announcement for several months. In doing so, the company has shown results and progress in optimizing the MIUI system over the past six months. As a result, an improved version of MIUI 12.5 was announced.
According to the company, MIUI Enhanced 12.5 fixes 160 problems with header files and 224 problems with system apps. In addition, MIUI 12.5 Enhanced Version provides comprehensive optimization, it is 15% less CPU load and uses an average of 8% less power.
The first batch of smartphones to receive this update to the MIUI 12.5 enhanced version includes 12 models:
Xiaomi Mi MIX 4
Xiaomi Mi 11 Ultra
Xiaomi Mi 11 Pro
Xiaomi Mi 11
Xiaomi Mi 10 Extreme
Xiaomi-Mi 10 Pro
Xiaomi Mi 10S
Xiaomi Mi 10
Redmi K40
Redmi K40 Pro
Redmi K30S Extreme Edition
Redmi K30 Pro
Firmware release will begin on August 13th.