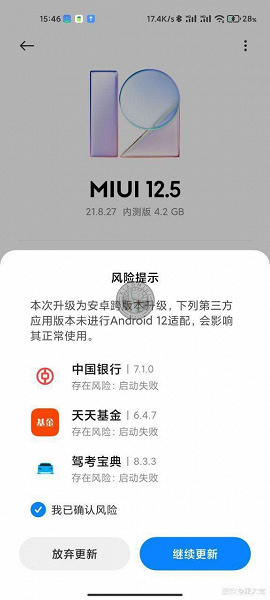 Xiaomi has begun testing assemblies of the MIUI branded shell based on the new Android 12 operating system among its users. The launch of the MIUI 12.5 beta version based on Android 12 for the flagship Xiaomi Mi 11 was reported by several sources at once.
So far, we are talking about closed testing among a very small number of a select few in China. Since this is the China version, you won't find Google services or apps here, and language support is limited to English and Chinese.
In addition, since this is an early stage of development, some functions may not work in full or be absent altogether, although they are available in MIUI 12 / MIUI 12.5 builds based on Android 11.
Of course, enthusiasts are already offering to download and install this assembly for those who regret it, but this should be done exclusively at your own peril and risk, knowing well what you are doing and what you may encounter.
Earlier versions of Android 12 without MIUI shell have already been tested on smartphones Mi 11 Ultra and Mi 11i, Mi 11X Pro and Redmi K40 Pro. So we can hope for the imminent arrival of MIUI 12.5 based on Android 12 for these models.