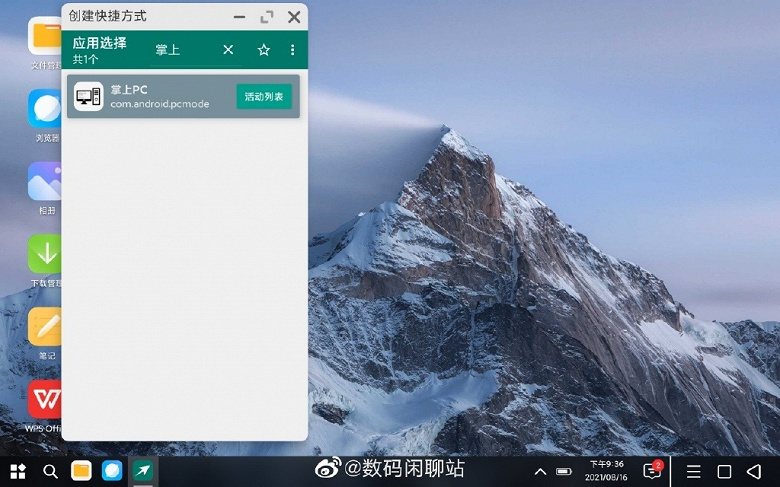 Just yesterday, the Xiaomi Mi Pad 5 and Xiaomi Mi Pad 5 Pro tablets went on sale, the initial sales of which exceeded 200,000 units in 5 minutes. Now there is news of the first modifications.
A well-known insider under the nickname Digital Chat Station has confirmed that he has installed an application on the new tablet that allows you to use it in PC mode. This application was extracted from the Xiaomi Mix Fold smartphone, in which the corresponding mode allows you to turn the phone into a computer with a Windows-like home screen.
Digital Chat Station claims that after installing the app, you can use this mode, which is practically free of any errors. Users get a Windows 10-like interface, the classic Start menu, Control Center, and the ability to open multiple windows at the same time.
It is worth mentioning that compared to the foldable Xiaomi Mix Fold, the Xiaomi Mi Pad 5 series has a larger screen. The 11-inch screen may already be comparable to the screen size of some thin and light office laptops, which can provide more options for work.
Many users expressed disappointment that they did not have time to purchase new items during the first sale, while buyers did not have enough stylus and keyboards. Lu Weibing, President of Xiaomi Group China and General Manager of Redmi Brand, has promised to resolve this issue as quickly as possible.
Digital Chat Station was the first to accurately report the specifications and release dates of the Redmi K30, K40, Xiaomi Mi 10, and Mi 11.