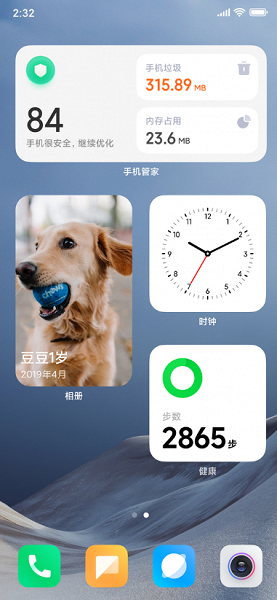 Xiaomi has begun recruiting volunteers for closed testing of the new widget system of the MIUI proprietary shell. It should bring quite a lot of innovations, and the lucky ones who have joined it note a great similarity to iOS.
So far, volunteers are being looked for among Chinese users of Xiaomi smartphones. New features include:

New grid, added options 2 × 2, 4 × 2, 4 × 4, 2 × 3, only four widget sizes, more streamlined and "clean" layout
Widget store, large assortment promised
A selection of system application widgets, such as clock, health, memory management and other parameters of the smartphone, and so on
Freely drag and drop widgets
Registration began today and will last until August 27, and testing will begin on August 17 and will last until October 20. Eligibility requirements include a phone based on Android 11 and a test version of MIUI.
It is also noted that from today will begin the distribution of an improved version of MIUI 12.5 - MIUI 12.5 Enhanced, announced a few days ago. Jin Fan, Xiaomi's director of new products and head of public relations at MIUI, explained that MIUI 12.5 Enhanced focuses on the smoother operation and lower power consumption.
According to Xiaomi representatives, from today a very gradual spread of MIUI 12.5 Enhanced will begin among the first models - Mi Mix 4, Mi 11 and Mi 10 series, Redmi K40, Redmi K40 Pro, Redmi K30S Extreme Commemorative Edition and Redmi K30 Pro.