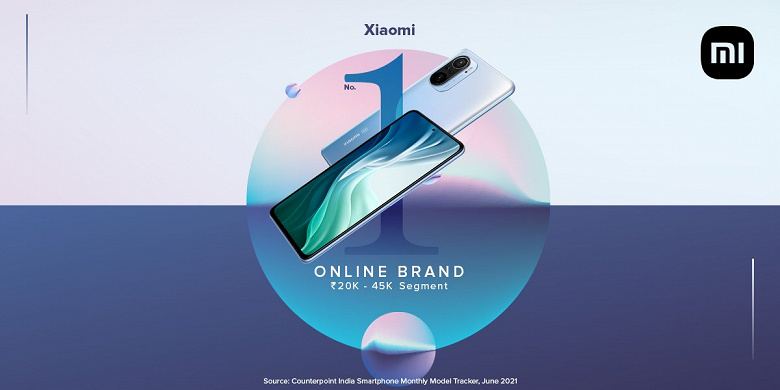 Xiaomi has officially announced that its smartphones are the best selling in the $ 270 to $ 600 price segment in the Indian market, which is the largest smartphone market in the world. This data was confirmed by the research company Counterpoint Research.
Previously, Manu Kumar Jain, Managing Director and Global Vice President of Xiaomi India, announced on Twitter that Xiaomi has been the largest smartphone brand in India for 16 quarters, or 4 years in a row.
In the indicated price segment, the company sells five different models of smartphones. These are Redmi Note 10 Pro Max, Xiaomi Mi 11 Lite, Xiaomi Mi 10i, Xiaomi Mi 11X and Xiaomi Mi 11X Pro. The company does not officially confirm this, but the source believes that most of the sales were provided by the Redmi Note 10 Pro Max model.
It should be noted that dominance in the most popular price segment is an excellent achievement for a company that was previously associated primarily with cheap devices.