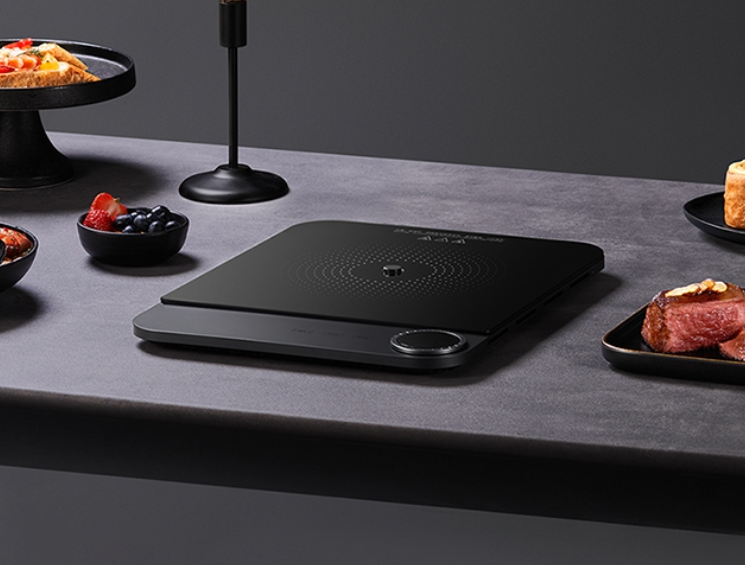 Xiaomi has officially unveiled the MIJIA Ultra-thin Induction Cooker, which is compact and only 23mm thick.
The Xiaomi ultra-thin induction cooker supports low-power heating from 100 W, while users have 99 power adjustment levels. The device also supports voice assistants and is equipped with an NFC module, probably for communication with a smartphone.
At the bottom right is the OLED-backlit power knob. The entire body is covered with heat-resistant black paint. Dimensions are 350 x 280 x 23 mm with a weight of 2.3 kg, the length of the wire is 1.2 m.
The Xiaomi MIJIA Ultra-thin Induction Cooker is priced at $ 77.