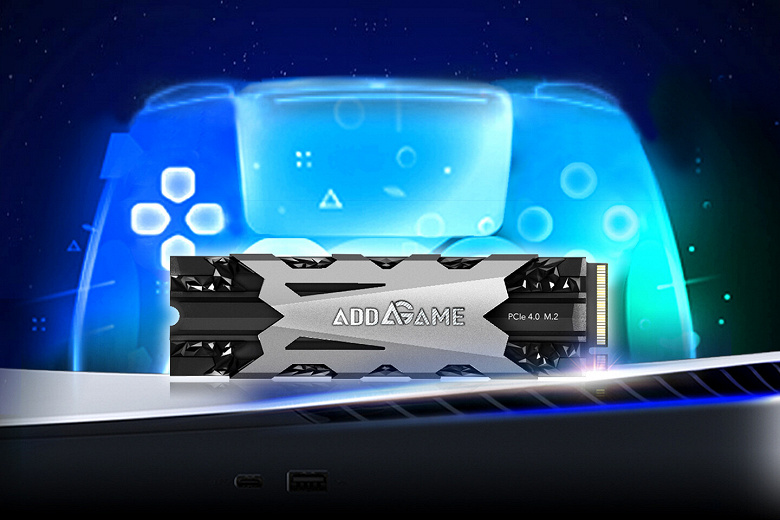 Addlink has introduced the AddGame A95 PCIe Gen4 x4 SSD, positioned as a storage expansion solution for the PlayStation 5. The M.2 premium heatsink is available in 1 TB, 2 TB and 4 TB sizes. In read mode, it demonstrates speeds up to 7400 MB / s, in write mode - up to 7000 MB / s. Of course, the A95 is backward compatible with systems designed for PCIe Gen3x4 SSDs, and is not only suitable for Sony PS5, but also for PCs.
The aforementioned heatsink is made of aluminum. It has a curly shape, due to which the surface area is increased. It contacts microcircuits through a silica gel termination interface. The height of the drive with the heatsink is 9.1mm, which is much less than the maximum SSD height for the PS5, which is 11.25mm.
The manufacturer does not provide prices.