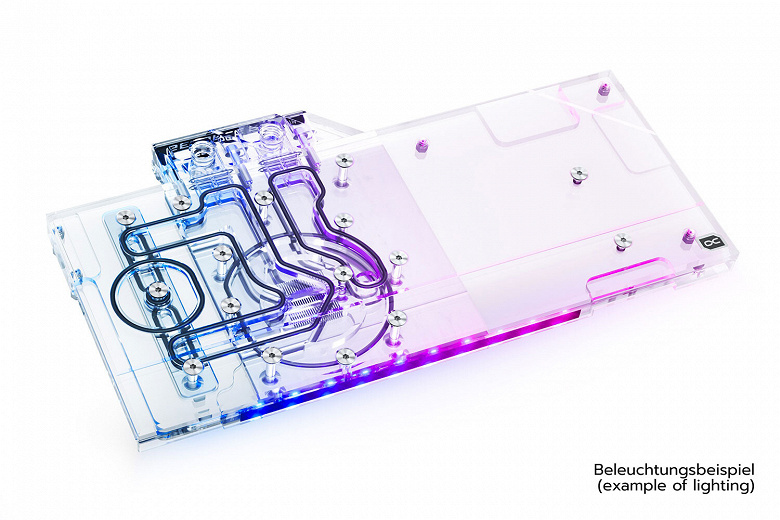 The Alphacool catalog has been updated with the Eisblock Aurora Acryl GPX water block designed for use with EVGA Geforce RTX 3070 FTW3 Ultra cards. Its base is made of copper and nickel-plated, and the manufacturer notes that the thickness of the base is reduced compared to the previous generation from 7 to 5.5 mm, and the shape of the coolant channels is optimized for more efficient heat dissipation from components such as memory chips and voltage regulators. In the area adjacent to the GPU, an array of microchannels is formed, formed by ribs 0.6 mm wide.
The water block cover is made of transparent acrylic plastic. The ability to connect to other LSS components is provided by the presence of four G1 / 4 "ports. The water block is decorated with addressable lighting. Its dimensions are 288.5 x 149.5 x 24 mm. The delivery set includes a black aluminum plate with dimensions of 288.5 x 134 x 6 mm. , mounted on the back of the printed circuit board, it distributes thermal and mechanical loads, and also gives the video card a more aesthetic appearance.
The novelty costs 140 euros.