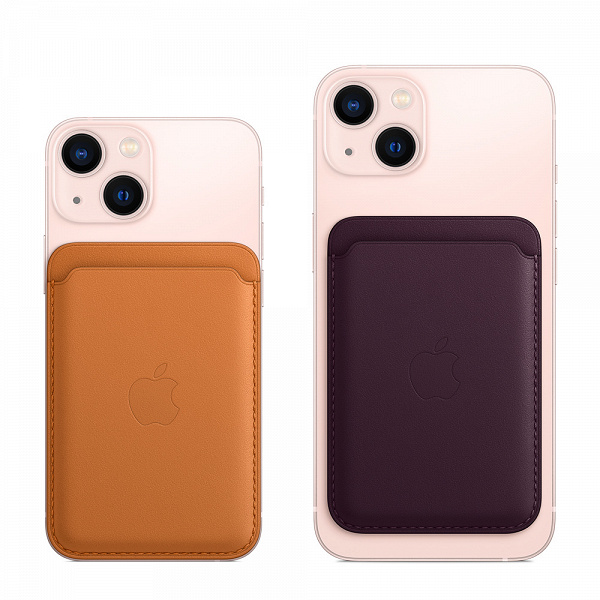 Apple has released a new MagSafe iPhone case. It is a leather magnetic wallet that can be used with the iPhone 12 and iPhone 13 series smartphones.
A case called iPhone Leather Wallet with MagSafe is offered in the US for $ 60, and in Russia for 5,990 rubles. You can order it right away, but the delivery time on the website is specified within September 28 - October 1. Available in five color options.
The main highlight of the new case is the support for the Find My service (Locator). If the cover suddenly disconnects from the smartphone, the last known location will be recorded and displayed in Locator. The feature is available for iPhone 12 and 13 with iOS 15 installed and Find My turned on.
The wallet itself is made of genuine European leather and has three compartments for cards. Moreover, the wallet is shielded, so you can store bank cards in it.