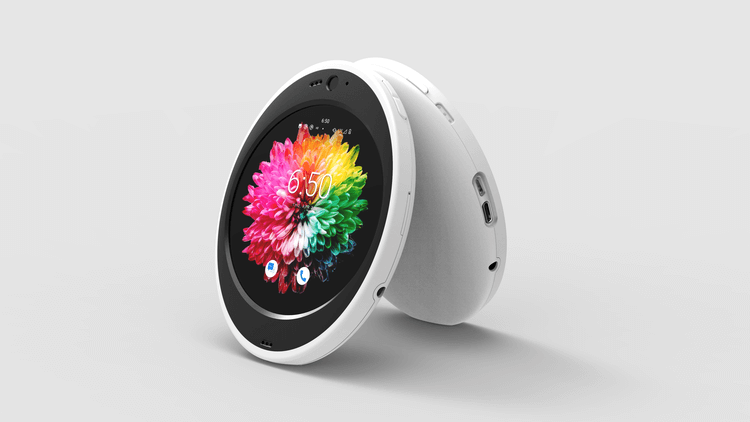 At the beginning of last year, the Cyrcle Phone smartphone was presented, which took five years to create, and now the developers have announced the final version of the device called Cyrcle Phone 2.0 - it should be released this year.
It should be noted right away that the smartphone does not support 5G networks, but it does support 4G LTE. Cyrcle Phone 2.0 runs the Android 10 operating system, while the developers claim that it is very comfortable in the hand.
It is stated that on the round screen, you can view websites, photos, and videos, while viewing is quite comfortable. Headphone jacks are often disappearing from newer models in the smartphone industry today. However, millions of smartphone users around the world still appreciate this feature. Cyrcle Phone 2.0 has not one, but two headphone jacks, which allow you to enjoy music or watch a movie together.
The Cyrcle Phone 2.0 is made from biodegradable corn-based material. In addition, the buttons are made from recycled thermoplastic polyurethane. This means that the manufacturer was concerned with the environment in the production of this device: We have only one planet and we are determined to make everyday devices more environmentally friendly.
System optimization allows users to resize any application as they see fit. Freeform mode not only allows users to resize applications but also move applications and enlarge them to full screen. The price of Cyrcle Phone 2.0 has not yet been announced.