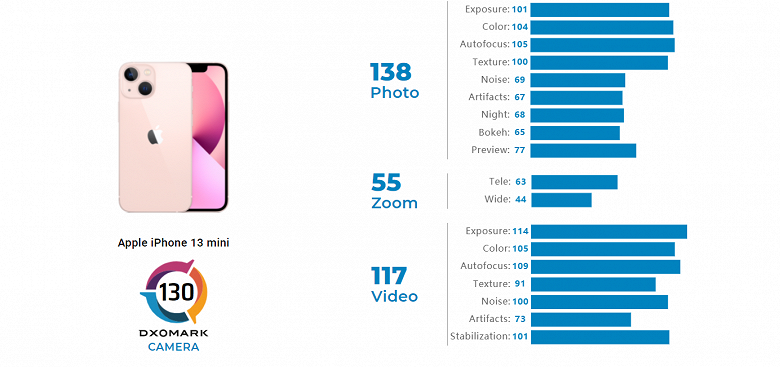 Along with the iPhone 13 Pro, DxOMark also evaluated the iPhone 13 mini camera. And its camera is identical to the regular iPhone 13, so the score should be the same.
The camera was rated at 130 points. This is 11th place, and the novelty shares that place with the iPhone 12 Pro Max. This is quite interesting, since the iPhone 13 mini at least does not have a telephoto lens, and the main camera sensor, apparently, is taken from the iPhone 12 Pro Max.
For the photo, the novelty received 138 points - exactly the same as the iPhone 12 Pro Max. The score for the zoom capabilities is really lower (63 points against 87), but the new product shoots video better (117 points against 113).
At the same time, the iPhone 13 mini significantly bypasses both its predecessor with its 122 points, and the current flagship Samsung with 123 points.