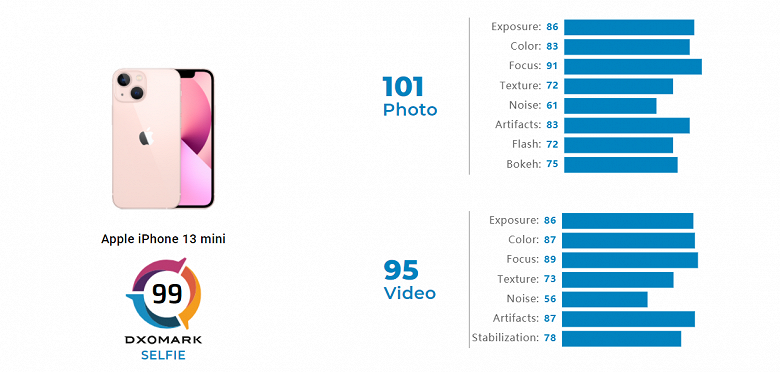 We already got acquainted with the capabilities of the main cameras of the new iPhones yesterday, the turn of the front cameras has come. Fortunately, they are identical for all models of the line - so the results are the same.
DxOMark has evaluated the front cameras of the iPhone 13 mini and 13 Pro. The result is 99 points. This puts the new items in fifth place in the ranking, which they share with the Samsung Galaxy S21 Ultra (on SoC Snapdragon) and Note10 + (on SoC Exynos). Last year's iPhone 12 lineup scored 98 points at the time.
Interestingly, for the quality of the photo on the front camera, the iPhone 13 Pro still received 1 point more than the iPhone 13 mini (102 versus 101 points). The reason is a little more noise. But such a difference can be regarded as an error.