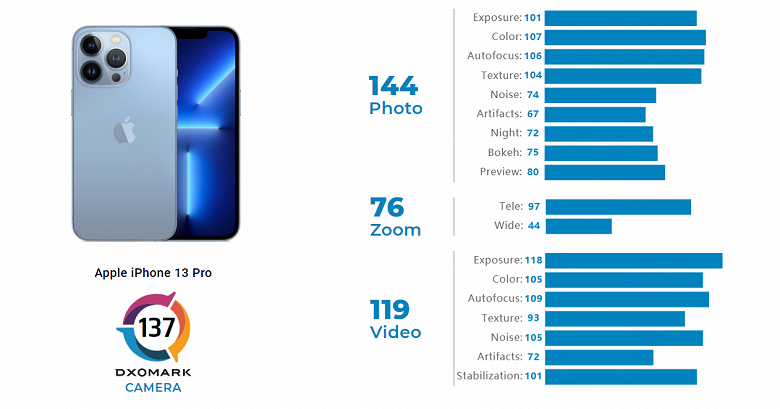 DxOMark got to the iPhone 13 Pro to evaluate its camera. Since the camera of this model does not differ from the camera of the iPhone 13 Pro Max, the estimates should also be identical.
So, the final score was 137. This is a high figure. It does not allow the new Apple product to take first place in the rating, but the fourth place is also worthy. Only the Huawei Mate 40 Pro +, Xiaomi Mi 11 Ultra, and Huawei P50 Pro are ahead.
For photo quality, the iPhone 13 Pro received 144 points, and the video was rated 119 points. Moreover, according to the latter indicator, the new Apple product is the best in the DxOMark rating.
With such a result, there is no need to talk about any significant shortcomings. On the other hand, experts from the source note that with the sensors used in the iPhone 13 Pro, which are not the largest size, Apple managed to squeeze out the maximum result.