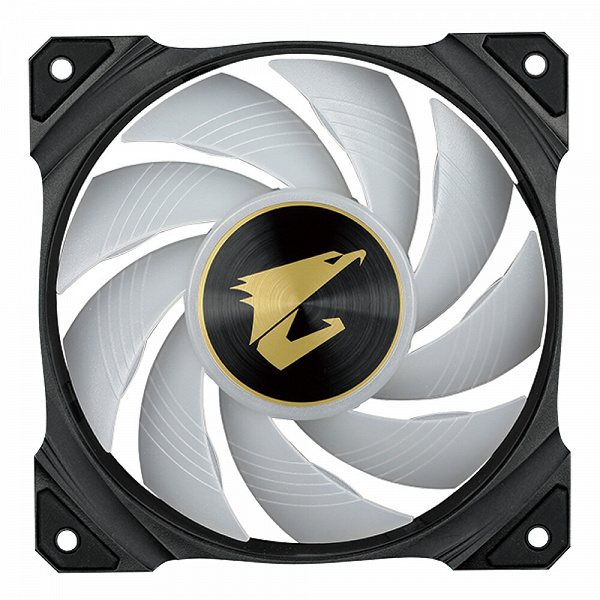 Gigabyte has introduced the Aourus ARGB series of fans. It includes two models: GP-AR120RFAN and GP-AR140RFAN in sizes 120 and 140 mm, respectively.
The fan speed can be controlled using PWM. In the case of the GP-AR120RFAN, the speed is adjustable in the range of 800-1700 rpm. At the same time, the airflow varies in the range of 31.5–69.4 m 3 / h, and the noise level - in the range of 7.3–28.6 dBA. The GP-AR140RFAN fan, whose speed is regulated within the same range, generates an airflow of 51.5 to 103.1 m 3 / h. The fans use a plain bearing with "graphene nanoscale". According to the manufacturer, this resulted in a 15% reduction in noise levels and a double service life compared to a double ball-bearing design. The service life is declared equal to 73,500 hours.
The number of blades depends on the model, but in both cases, the impeller is decorated with eight ARGB LEDs located in the hub, the light of which is scattered by the blades. Anti-vibration rubber bushings are fixed in the corners of the frame.
Motor power is supplied to the 4-pin input, LED power is supplied to the 3-pin. The fans come with a three-year warranty. The manufacturer did not disclose prices.