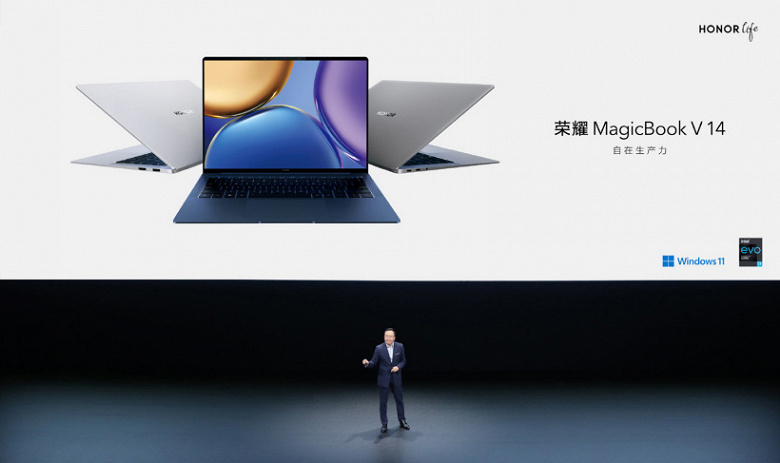 Along with the MagicBook 16 Pro gaming laptops, Honor today unveiled the MagicBook V14, 2021 business models. There are three devices in total, their configurations and prices are as follows:
Intel Core i5-1132H, 16 GB RAM, 512 GB SSD - $ 960
Intel Core i5-1132H, 16 GB, 512 GB SSD, GeForce MX450 - $ 1080
Intel Core i7-11390H, 16GB, 512GB SSD, GeForce MX450 - $ 1240
The MagicBook V14 2021 features a 14.2-inch display with a 2520 x 1680 pixel resolution, 90Hz frame rate, and 100% sRGB coverage. There is a fingerprint scanner built into the power key, an NFC adapter, a 5-megapixel webcam. The cooling subsystem is represented by two heat pipes and two fans. It is quite quiet - the noise level in normal operation is 22 dB.
MagicBook V14 2021 is made in metal cases with a thickness of 14.5 mm. Weight is 1.48 kg. Pre-orders for new items in China will begin to be accepted on September 26, and real sales will start on October 6.