TechSpot decided to compare Intel processors, which are five years apart. The battle involves the Core i7-5775C of the Broadwell generation and several Comet Lake CPUs. Despite the fact that the first was released in 2015, and the latter debuted in 2020, they are all united by 14-nanometer process technology. In fact, the new 2021 Rocket Lake builds on it.
We compared processors only in games, so the test is interesting only in this aspect.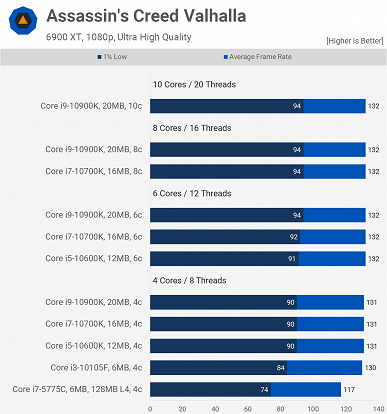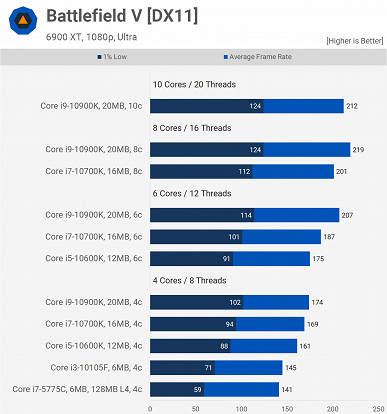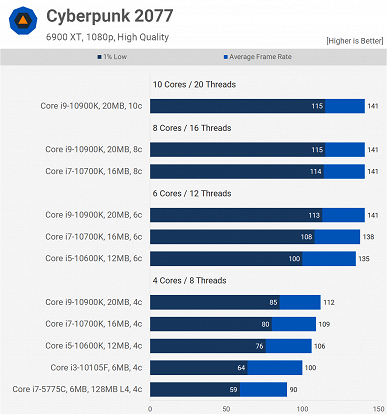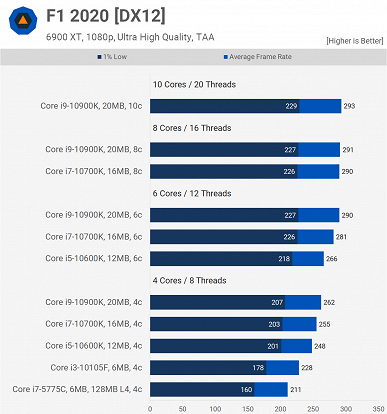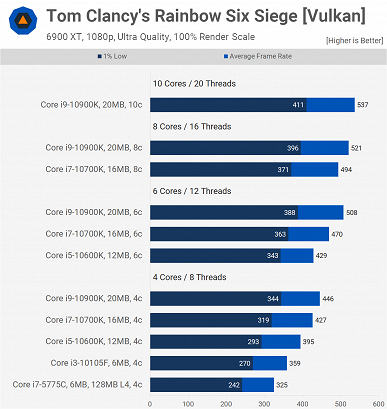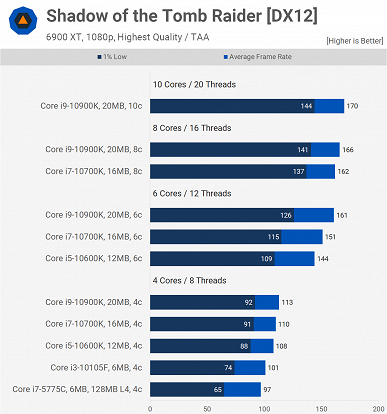 As you can see, in Full HD when using a top-end video card in a number of games, the old processor does not lag behind the newer ones. And if we compare the Core i7-5775C with its four-core contemporaries, then sometimes there is practically no difference at all.
Yes, for example, in Rainbow Six Siege the difference between Core i7-5775C and Core i9-10900K is huge, but, firstly, the difference in the number of cores is huge, and secondly, 325 k / s versus 537 k / h.
As a result, if we compare models with the same number of cores, then the increase in five years was only about 10%, but it is worth remembering the difference in frequencies. However, these are gaming tests, where CPU requirements are often very modest.