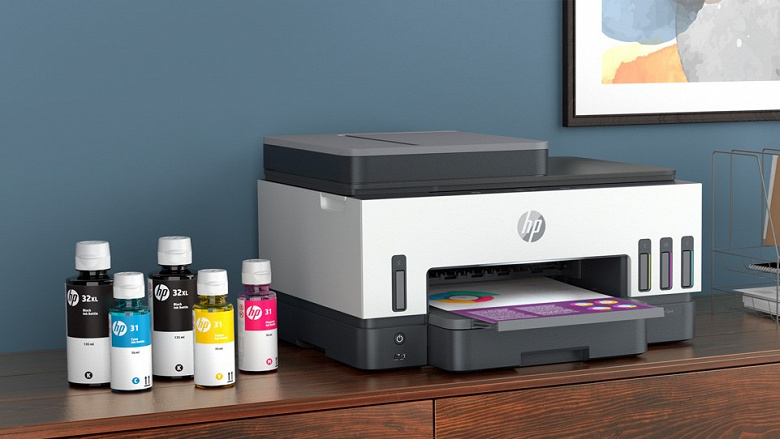 HP today unveiled the HP Smart Tank 7000 series of low-cost MFPs "designed to meet the everyday needs of people who print high volumes." In keeping with the current trend, the series begins with the announcement that these are the first HP printers with ink tanks made of plastic with over 25% recycled content. Compatible with HP printers, HP ink tanks can be recycled through the HP Planet Partners program to support the company's efforts to create a closed recycling process and reduce the use of virgin plastics.
As for the devices themselves, they are equipped with a "magic" touch panel that appears only when needed, and a Wi-Fi interface that works in two frequency ranges. The built-in display and reservoir backlight makes it easy to monitor ink levels, eliminating situations where the ink runs out unexpectedly. Also noted are the automatic two-sided printing function, easy setup, and a yield of 50,000 pages. Includes ink tanks that are enough to print up to 6,000 black or 8,000 color pages.
The series was opened by the model's HP Smart Tank 7000 and 7300, which cost 399 and 499 dollars, respectively.