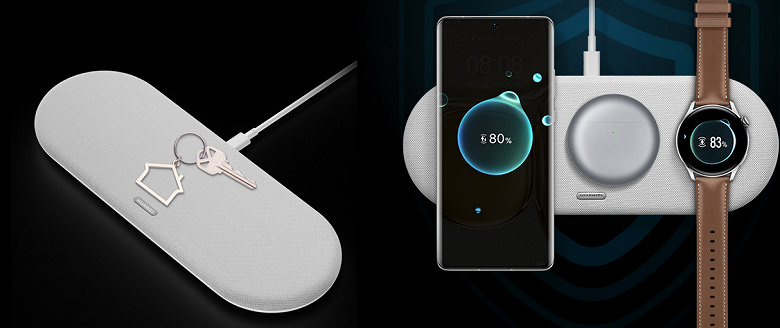 In July this year, Huawei introduced a wireless charging station that can power three devices at the same time. Now the novelty has gone on sale in China at a price of about $ 125.
The device has a three-layer construction. The combination of charging coils allows you to place a large smartphone, tablet, or small device such as a headset or watch anywhere and start charging right away.
The accessory can provide up to 15W of wireless charging power for Huawei mobile phones, tablets, headphones, smartwatches, and other devices that support wireless charging. At the same time, the gadget can provide fast wireless charging for devices from other manufacturers that support the Qi protocol.
The device supports intelligent foreign body detection. Placing a key, a coin or other metal objects on the charging pad activates the protection mode and stops charging. At the same time, the LED indicator will flash rapidly to inform users of the problem.
Not only that, when the battery is almost fully charged, the device can prevent overcharging and protect the battery. There is a silent air cooling system as well as temperature control.
In September 2017, Apple announced the AirPower wireless charging station, but in 2019 announced the cancellation of the project.