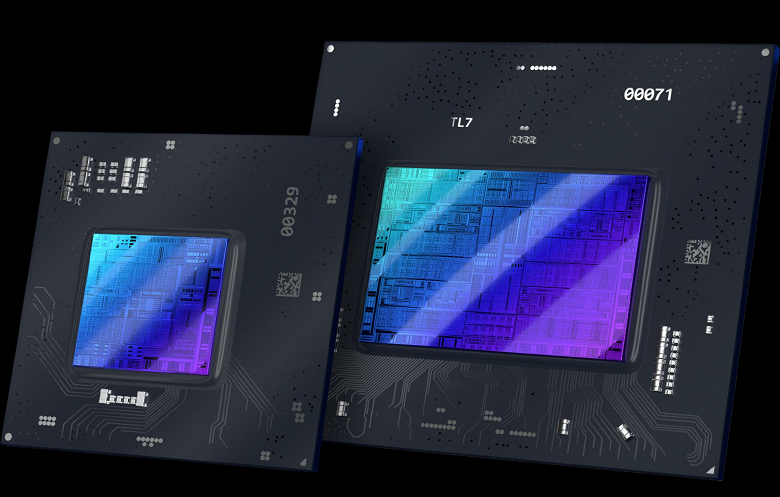 New details about Intel Arc Alchemist graphics cards have appeared on the web. As we know, Intel is preparing two GPUs, commonly referred to as DG2-128 and DG2-512. The numbers here indicate the number of execution units.
However, there should be more video card models. Previously, it was believed that there could be from three to six. According to the latest data, there will be just three of them. The younger one will be based on the DG2-128 with 128 active execution units, and two more will rely on the DG2-512, with 384 and 512 active execution units. According to all available leaks, the older model will be able to compete with the GeForce RTX 3070 or RTX 3070 Ti. The same model will receive 16 GB of GDDR6 memory with a frequency of 16 or 18 GHz. The video card will require two power connectors (8 + 6) with a TDP of about 225 W.
The average model with 384 active execution units will receive only 8 GB of memory and, probably, a 256-bit bus. As for the younger one, it will also receive 8 GB of GDDR6 memory, while the TDP is supposedly only 75 W, that is, the card can do without additional power.
We also note that earlier there were data on three more models with 96, 256 and 448 active execution units. Intel graphics cards will be released early next year.