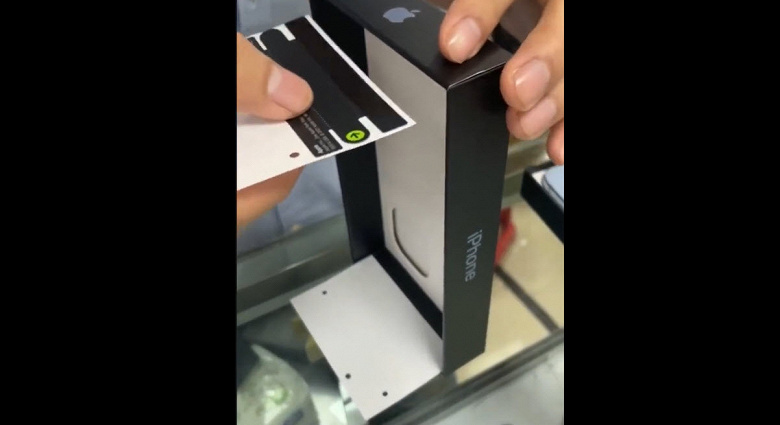 As we already reported, Apple made another change to the packaging of the iPhone 13 this year and not only removed the charger but also simplified the packaging once again by eliminating the packaging film.
On the lower part, there is a so-called "security seal", which is made in the form of a paper strip with perforation. Even last week, there were suggestions that such perforated strips could be re-installed on already opened boxes. And now a video has appeared that confirms this assumption. That is, the presence of this paper strip on the packaging does not guarantee that the new iPhone 13 will be inside.
The source confirms that the cost of such a sticker is less than one yuan. The sticker is no different from the original sticker and does not require any tools. It is simply glued to the top of the package on both sides, and then to the bottom of the box.
The complexity of the iPhone 13 packaging has decreased, so a large number of counterfeit products may appear on the market. In this regard, those wishing to purchase an iPhone 13 are recommended to do so in official stores.
According to information published on the official Apple website, the refusal to use film in the packaging boxes of the iPhone 13 and Phone 13 Pro can reduce the amount of plastic used to 600 tons (timeframe is not specified).
In other iPhone news: Apple said that support has not yet recorded a single call or message regarding artifacts in iPhone 13 photos.