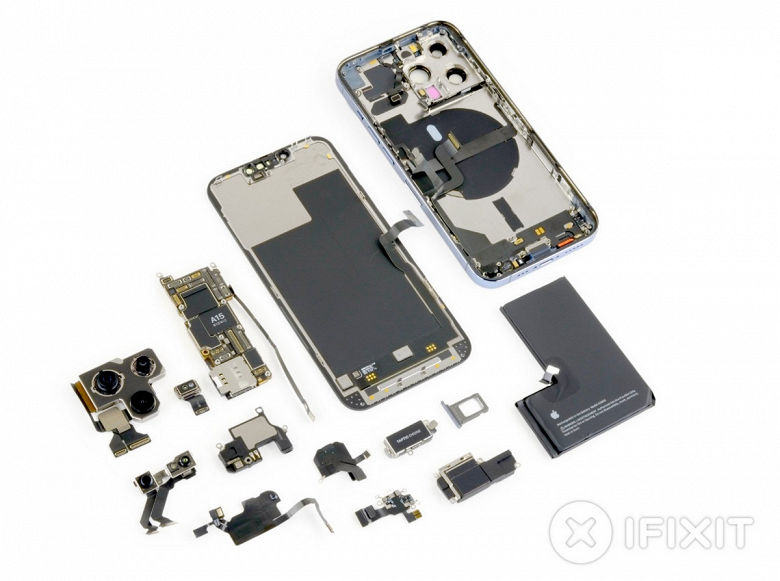 IFixit specialists have published a complete material on the disassembly of the new iPhone 13 Pro. The smartphone received 5 points out of 10 possible for maintainability, which is a normal rating for a modern device made of glass and metal.
Disassembly clearly showed how much more cameras in the new iPhone than last year. There are more sensors themselves and lenses.
The battery capacity is 11.97 Wh versus 10.78 Wh in the iPhone 12 Pro and 12.54 Wh in the iPhone 12 Pro Max.
The very compact motherboard houses the Apple A15 Bionic SoC, combined with 6 GB of RAM manufactured by Hynix, an Apple U1 module, an Apple APL1098 power controller, Skyworks SKY58276-17 and Skyworks SKY58271-19 modules, a Kioxia flash memory chip, a Qualcomm SDX60 5G modem, and a number of other elements.
It is also clearly visible, due to which the notorious bangs have decreased. The components have become closer to each other and have slightly changed their location.