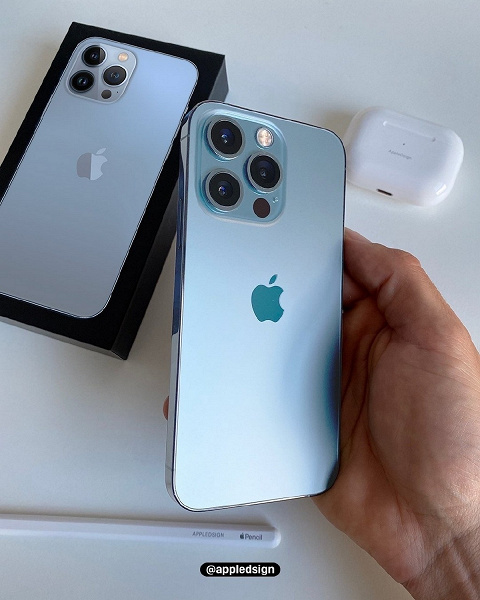 Earlier this week, Apple introduced the iPhone 13 mini, iPhone 13, iPhone 13 Pro, and iPhone 13 Pro Max smartphones, which are now available for pre-order in various regions of the world.
Smartphones got smaller bangs, larger batteries, and cameras, and the iPhone 13 Pro is not easily distinguishable from the iPhone 12 Pro unless two smartphones are placed side by side. However, the smartphone will be available in a new color called Sierra Blue. Chinese sources have published the first live photo of such a smartphone.
In addition to the new hue, the iPhone 13 Pro will continue to be available in three colors this year (graphite, gold, and silver).
The Apple A15 Bionic SoC in the iPhone 13 mini and iPhone 13 has four cores, and Apple claims it delivers 30% better graphics performance over its "competitors." The iPhone 13 Pro and iPhone 13 Pro Max have an additional 5th core GPU for 50% better performance than the competition. In addition, the older models received 6 GB of RAM.
The sales of new products will start on September 24, and in Russia they can be ordered from September 22.