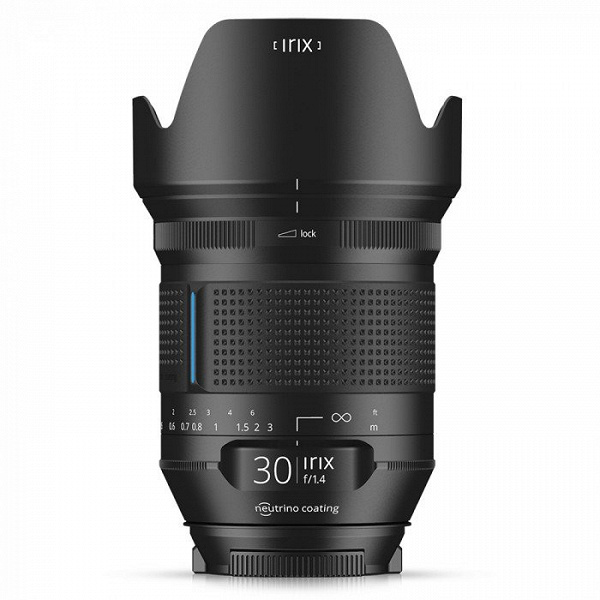 Irix introduced the 30mm f / 1.4 Dragonfly lens. According to the manufacturer, this model is based on the recently released Irix 30mm T1.5 Cine full-frame cinematic lens and has exactly the same optical design, which has thirteen elements in eleven groups, including three elements made of extra-low dispersion glass, two elements with high coefficient reflections and one aspherical element. At the same time, the exterior design is radically different considering that the Irix 30mm f / 1.4 Dragonfly is designed for photography.
The advantages of the lens include beautiful out-of-focus blur, protection from dust and splashes, and the presence of electronics that transmit data to the camera for recording in EXIF. The lens is manually focused. The focusing ring is fixed in a certain position. The lens will be available in Canon EF, Nikon F, and Pentax K mount. The first two are due to ship in mid-October, the third a few weeks later. The lens retails for $ 675.
Technical data of the Irix 30mm f / 1.4 Dragonfly lens
focal length - 30 mm
the angle of view - 61.9 °
aperture - f / 1.4 – f / 16
the number of aperture blades - 11 (rounded)
minimum focusing distance - 0.34 m
filter installation diameter - 86 mm
length - 107 mm (Canon EF), 105 mm (Nikon F), 106 mm (Pentax K)
diameter - 94 mm
weight - 863 g (Canon EF), 851 g (Nikon F), 857 g (Pentax K)
Includes covers, lens hood, and case.