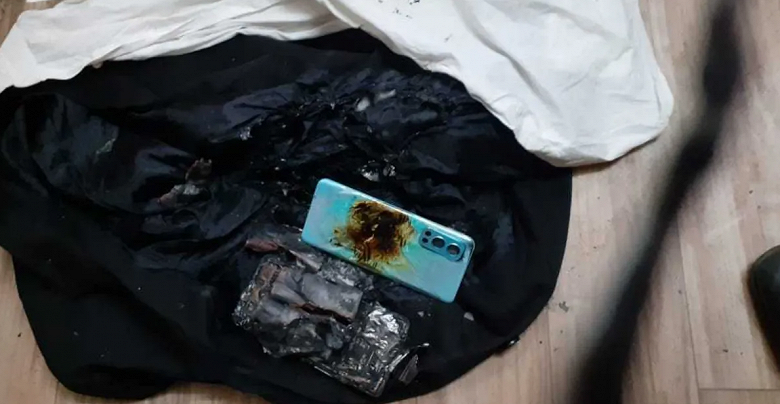 There is a continuation of the story with the exploded OnePlus Nord 2 smartphone, which we wrote about last week. The company sent a cessation of illegal actions to the victim, which states that his statements were humiliating and defamatory.
Lawyer Gaurav Gulati said his Nord 2 caught fire and exploded right in the courtroom. He claimed that the smartphone was about 90% charged and was practically not used before the explosion. He also added that he would follow the legal path and filed a complaint with the Consumer Court.
OnePlus India has now confirmed that it has sent a cessation request to Gulati, stating that the company is going to follow proper legal procedures to resolve the matter.
In the letter, the Chinese smartphone maker claims that the lawyer declined to provide any evidence of damage and that the images he posted on Twitter suggest that some "external influence" was applied to the battery.
In addition, since Gaurav Gulati refused any help from the company and did not provide the evidence she asked for, OnePlus calls the accusations from him libel. This is the third case of a OnePlus Nord 2 explosion in the last couple of months.