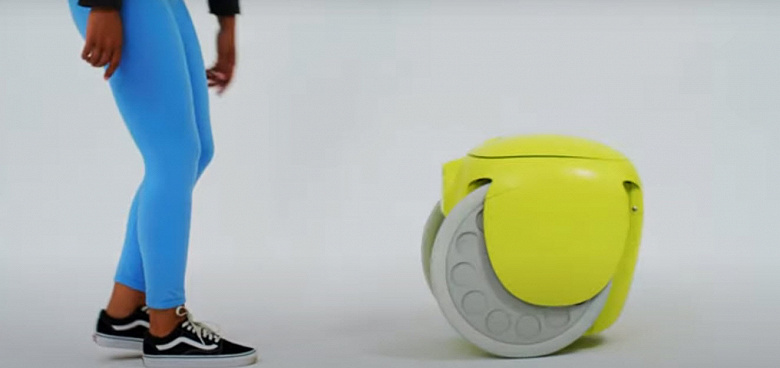 Automotive company Piaggio, which has an active interest in robots, has announced its second cargo robot called Gitamini. Piaggio Gitamini is a smaller version of Gita, the company's first cargo bot. Gitamini sells for $ 1,850.
Piaggio Gitamini has two large wheels, a large lockable storage compartment, and a computer vision system that allows the robot to identify and follow its owner. The robot can carry a load weighing up to 9 kg. The robot itself weighs 12.7 kg, it can travel 34 km without recharging. The predecessor could travel no more than 20 km, although its carrying capacity was 18 kg.
The robot has a variety of cameras and sensors that allow it to accurately recognize its surroundings. Compared to its predecessor, it also received a radar. In addition to the luggage compartment locking mechanism, no anti-theft systems are provided. It is also understandable that when using ladders, there are obvious problems with the need to carry Piaggio Gitamini in your arms.
Gitamini will be available for purchase from October 15th on the manufacturer's website.