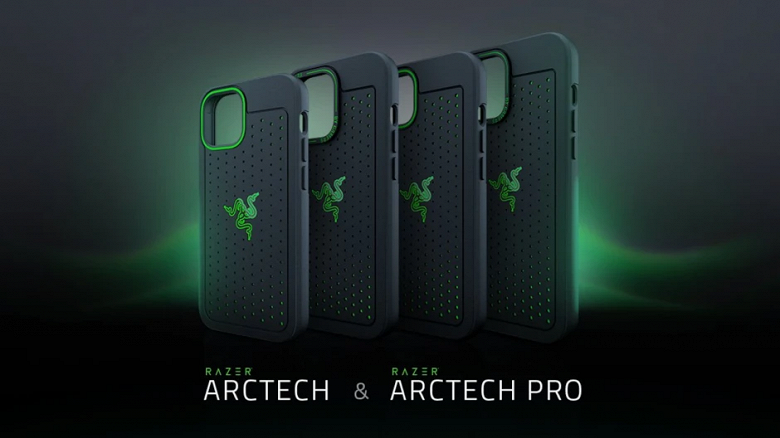 Razer has introduced a line of cases for smartphones iPhone 13, which are equipped with a range of features and have a stylish look. Razer Arctech cases are optimized for passive cooling, allowing excess heat to be dissipated from the back of the phone rather than isolating and reflecting it back into the phone as traditional rubber cases usually do.
The back of the case is littered with ventilation ducts that should take care of the heat generated by the phone during intense gaming. Behind these holes is a "heat transfer layer" that absorbs stored heat and removes it away from the phone.
The corners of the Arctech case have been reinforced with a thermoplastic elastomer that has excellent thermal conductivity and is also made from non-toxic recyclable plastic. The case itself has a non-slip surface, which provides a secure grip with minimal risk of the smartphone slipping out of your hand. However, even if it falls on a hard surface, the cover will reliably protect it from damage.
Razer claims the case has an anti-microbial protective layer that prevents bacteria from growing. That case also supports Apple MagSafe and Qi wireless chargers.
Razer's new Arctech and Arctech Pro cases are available for all four new iPhone 13 models: iPhone 13, iPhone 13 Pro, iPhone 13 Pro Max and iPhone 13 mini for $ 45.