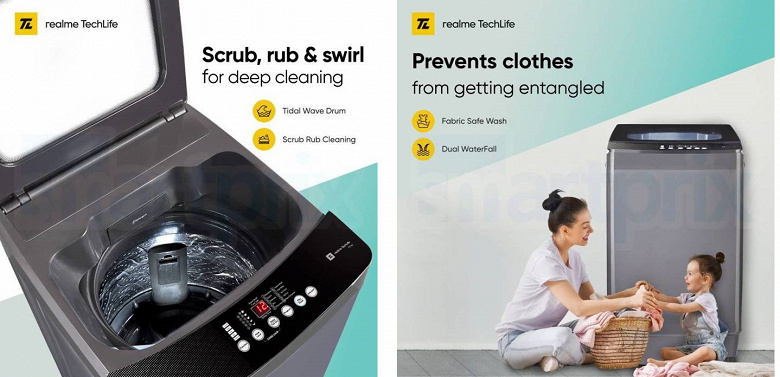 Realme is expanding its presence outside the mobile industry. The company unveiled its cordless vacuum cleaner, air purifier, and robotic vacuum cleaner last week, and the Realme TechLife washing machine is now on sale in India.
Online store Flipkart offers a 7.5kg Realme TechLife Automatic Top Loading Washing Machine for $ 270. There is also an 8kg version which is available for $ 360.
The washing machine is equipped with a digital display and capacitive control buttons. It has a child lock function. The maximum spin is performed at 700 drum revolutions per minute. The washing machine has received a 5-star BEE rating, which underlines its energy efficiency. The washing machine has a 2-year warranty, and the motor has a 5-year warranty.
Madhav Sheth, CEO of Realme India, previously said that Realme is preparing to launch "washing machines and other home appliances" under the Realme TechLife brand.