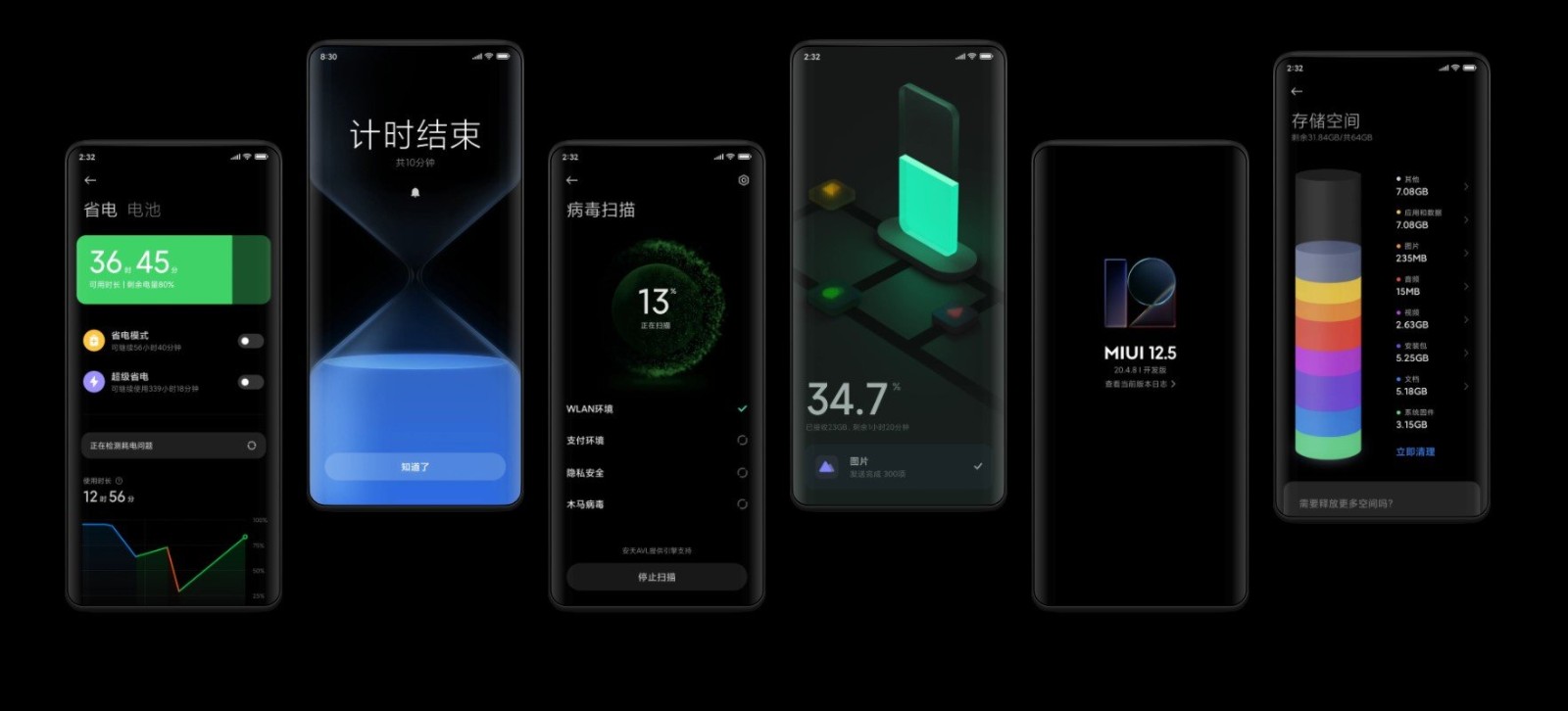 MIUI development team manager Chen Chao announced today on the Xiaomi community forum that the MIUI 12.5 Enhanced Edition shell will begin rolling out for the second batch of devices on October 8, which will include Redmi Note 8, Redmi Note 9 4G, Redmi Note 9 5G, Redmi Note 9 Pro. Redmi Note 10, Redmi Note 10 Pro and Xiaomi 10 Youth Edition.
The first batch of smartphones, which received the firmware a month ago, includes Xiaomi MIX 4, Xiaomi Mi 11 Ultra, Xiaomi Mi 11 Pro, Xiaomi Mi 11, Xiaomi Mi 10 Extreme, Xiaomi Mi 10 Pro, Xiaomi Mi 10S, Xiaomi Mi 10, Redmi K40 , Redmi K40 Pro, Redmi K30S Extreme Edition and Redmi K30 Pro.
According to the company, MIUI Enhanced 12.5 fixes 160 problems with header files and 224 problems with system apps. In addition, MIUI 12.5 Enhanced Edition provides comprehensive optimization, it is 15% less CPU utilization and uses an average of 8% less power.