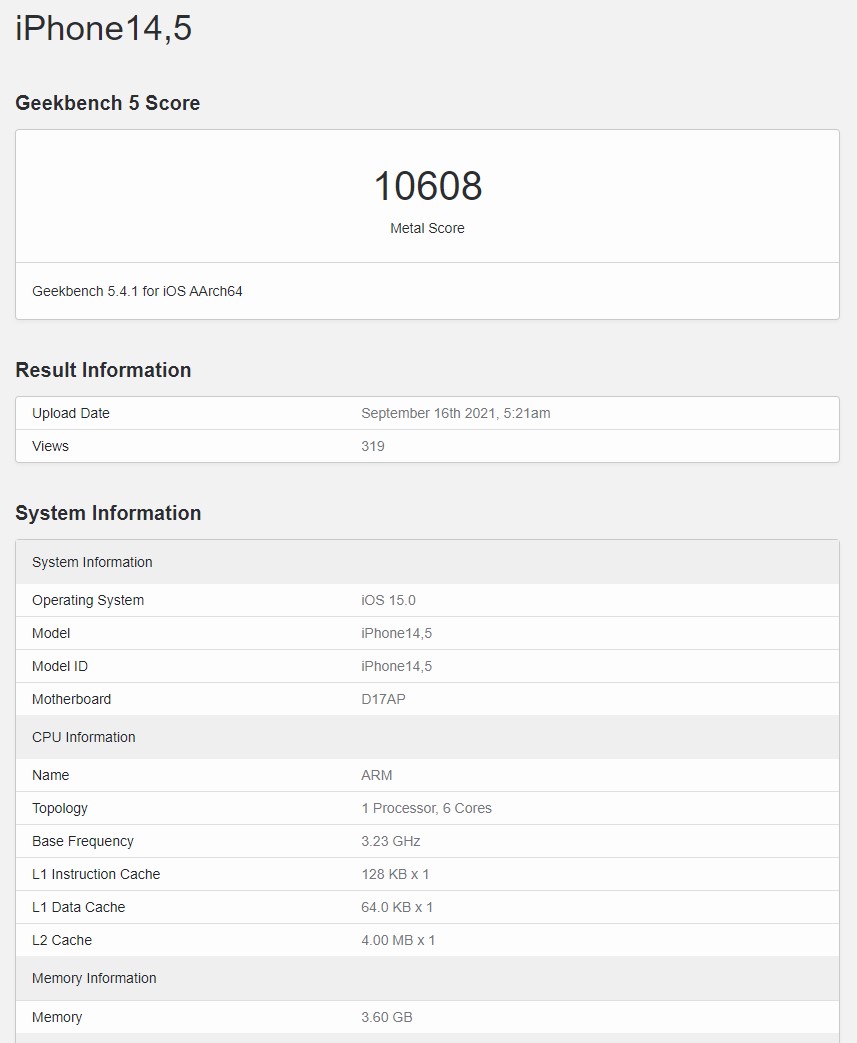 We've already seen what the new Apple A15 Bionic SoC is capable of in CPU and GPU benchmarks. But in the second case, the tests were passed by the iPhone 13 Pro, which, we recall, has all five cores active in the GPU. At the same time, the younger iPhone 13 has only four active.
Does this have a big impact on performance?
The first Geekbench tests show that this is significant. If the iPhone 13 Pro scored more than 14,000 points in the Metal test, beating the iPhone 12 Pro by 55%, then the regular iPhone 13 scored 10,608 points.
Thus, the Pro versions bypass regular iPhones by about 35%, but the iPhone 13 beats the iPhone 12 Pro by 16%. Not nearly as impressive as the 55% increase in the older models, but still great. Especially considering that the performance of the A14 Bionic is redundant in most tasks.
Of course, we still have to wait for the tests in games, and especially evaluate the throttling, since the iPhone 12 line has earned itself not the best reputation in this matter.