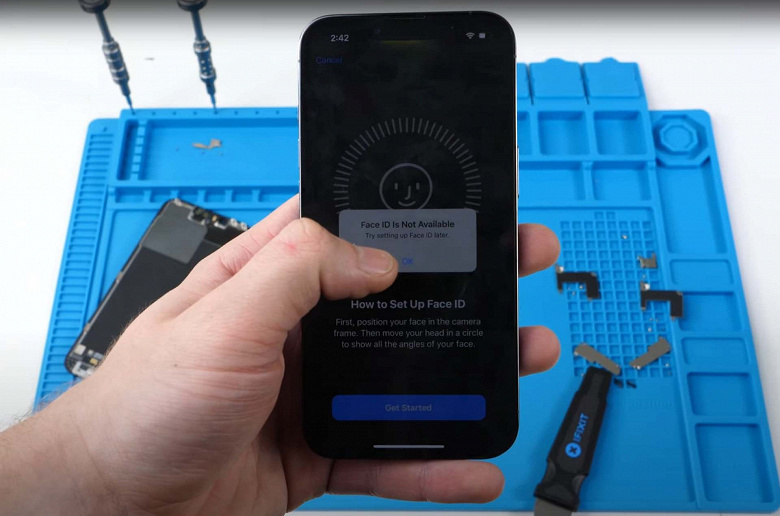 Apple has introduced additional measures to restrict the ability to repair smartphones in unauthorized services. If you replace the display in the iPhone 13 with a "non-original" display, Face ID is blocked.
Facial recognition stops working, although the display and TrueDepth camera are separate components and can be replaced independently. Unfortunately, if you do not have an Apple license to perform a repair, after replacing the screen, a message appears that it is not genuine, and when you navigate the Face ID menu, it turns out that this feature no longer works.
According to the source, most likely, a software protection mechanism provided by Apple is triggered, which recognizes "original" spare parts by serial numbers. The only way to make Face ID work is to sign up for the Apple Independent iPhone‌ Repair Program, which requires you to pass Apple compliance verification. This program enables third-party companies and repair shops to become Apple Authorized Service Providers. The disadvantage of this approach for consumers is the higher cost of spare parts and repairs in authorized services.