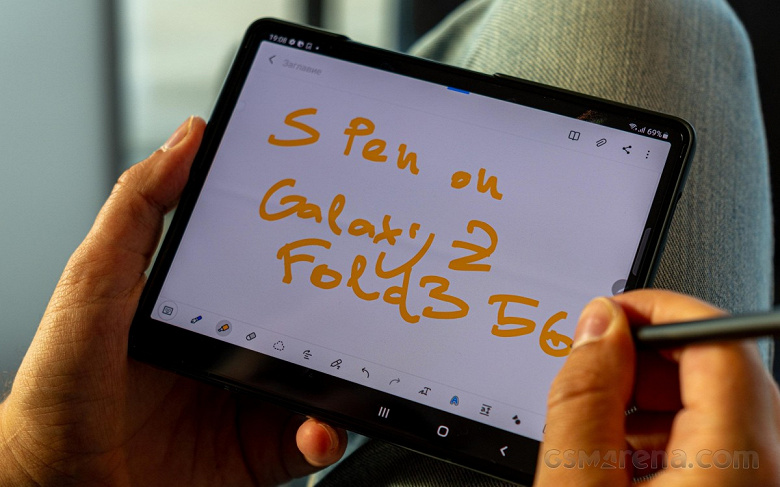 In the past couple of weeks, there have been rumors that the Samsung Galaxy S22 Ultra smartphone will have an S Pen slot, just like the Galaxy Note series devices. The source confirmed this information by specifying. that the next flagship Samsung will have an S Pen slot, so you don't have to put the pen in the case, as is the case with the Galaxy Z Fold3 and Galaxy S21 Ultra.
The slot will have a sensor that detects when the S Pen is inserted into or removed from the smartphone. It will be possible to configure it to perform certain actions upon these events.
The source interprets this information as a sign that the development of the Galaxy Note line is not just suspended due to lack of components but completely discontinued.