According to all available data, the Samsung Galaxy S22 smartphone will be smaller than its predecessor and, in general, will become one of the most compact flagships of 2022. The well-known insider Ice Universe visually compared the dimensions of the Galaxy S22 with both the older models of the line and the Galaxy S21 and iPhone 13.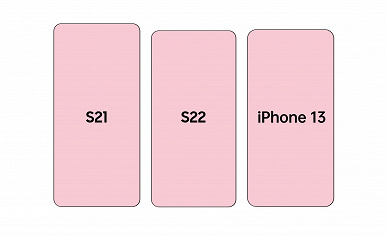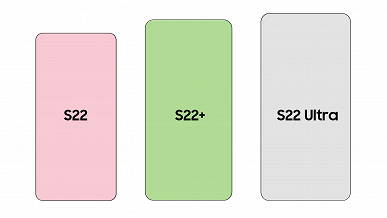 As you can see, the Galaxy S22 will be significantly smaller than the Galaxy S21 and slightly more compact than the iPhone 13. In the latter case, the Samsung flagship will be slightly lower and slightly narrower, which is explained, among other things, by a slightly smaller screen: 6.06 versus 6.1 inches.
Why Samsung decided to downsize the base flagship at a time when everyone, on the contrary, is trying to increase screen diagonals is unclear, but some buyers will obviously like it.