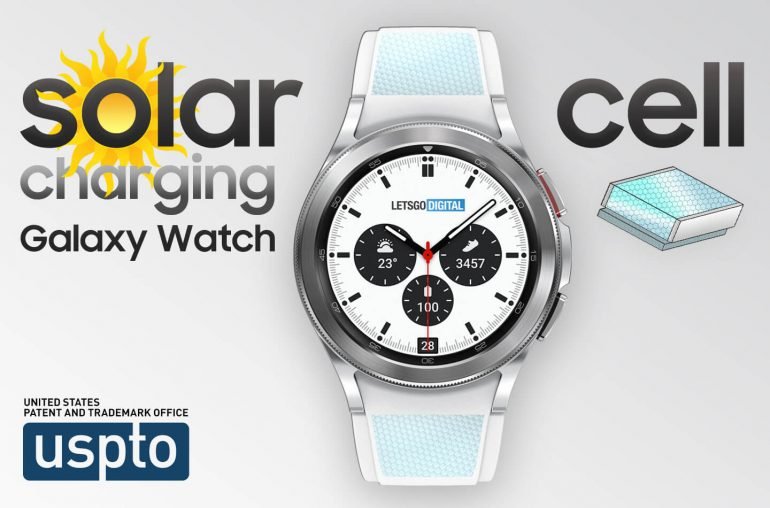 Samsung has been producing smartwatches since 2013. The most recent novelties are now the Galaxy Watch 4 and Galaxy Watch 4 Classic. And the company continues to work in this direction. A new smartwatch patent was obtained by Samsung from the United States Patent and Trademark Office (USPTO) and describes "An electronic device containing several types of solar cells."
the patent describes a Samsung Galaxy Watch with a strap that has solar panels embedded on both sides of the watch case. Such a watch will be able to recharge its battery from the sun. Placing solar cells on either side of the watch case allows sufficient sunlight to be collected, no matter how they are worn.
The Korean manufacturer describes the use of various types of solar cells that can provide relatively high efficiency. As noted by LetsGoDigital, such a watch may come out under the name Galaxy Watch 5 or Galaxy Watch Solar, but there is no specifics yet. Brands like Garmin and Casio have already shown that such solutions are possible. This allows us to hope for a relatively early release of such Samsung watches.