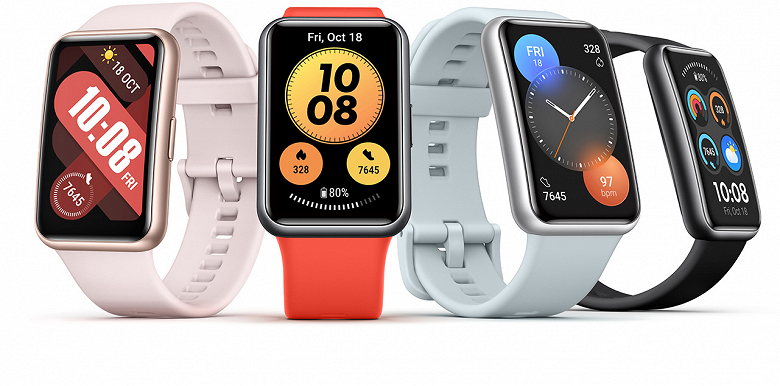 Huawei recently unveiled the Huawei Watch Fit New smartwatch in China with advanced features such as blood oxygen monitoring, NFC payments, and support for dozens of sports modes. Now it became known that Huawei Watch Fit New is heading to Europe.
The source says the Huawei Watch Fit New will launch in Europe next month. The presentation will take place on October 18, while the European version will also receive an NFC module. Huawei has already created a smartwatch page on its portal in Germany.
It is believed that smartwatches will cost 129 euros in this region. In China, the gadget is presented in four colors: "obsidian black", "red grapefruit", "blue island" and "pink cherry". The novelty should appear in the same colors in Europe.
The Huawei Watch Fit New is the successor to last year's Watch Fit and has more sports modes (97). The Huawei Watch Fit New features a 1.64-inch AMOLED display with a resolution of 280 x 456 pixels. The watch supports 300 watch faces, 24/7 heart rate monitoring, stress level monitoring, and menstrual cycle tracking.
The source was an insider Roland Quandt, editor of Winfuture, who was the first to merge renders and dates of European presentations of Huawei P30, P40, Motorola smartphones, Huawei, and other new products.