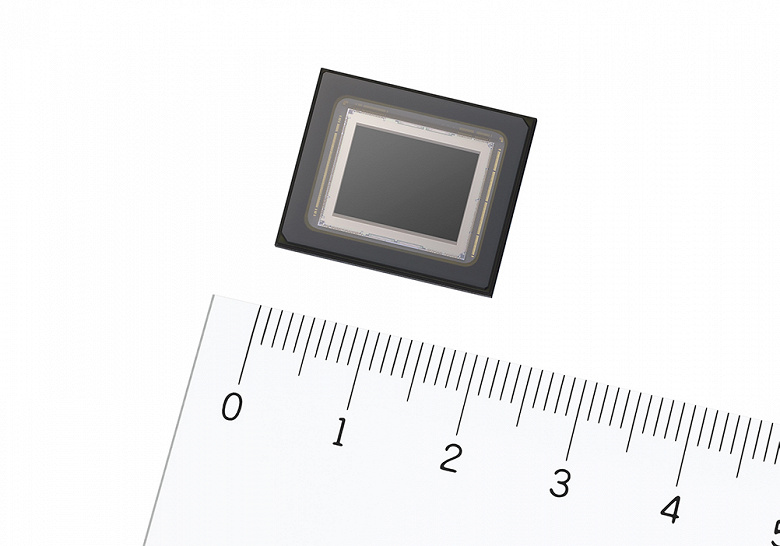 Sony Semiconductor Solutions today announced the IMX487-AAMJ Image Sensor. It is a CMOS-type sensor for industrial applications. It uses back-illumination and layering technologies, and a key feature of the IMX487-AAMJ is ultraviolet sensitivity. More specifically, the sensor operates in the 200-400 nm wavelength range. Its optical format is 2/3 inches (11 mm diagonal) and the resolution of 8.13 megapixels (2856 x 2848 pixels) is the largest among UV global shutter sensors. The pixel size, in turn, is the smallest. It is equal to 2.74 microns.
The global shutter function, powered by Pregius S technology, displays moving objects without distortion, and provides the ability to shoot at speeds up to 193 fps in 10-bit mode and up to 127 fps in 12-bit mode. The new sensor will be useful in a variety of applications, including sorting raw materials, quality control of materials and components, and assembly quality of electronic products, Sony said.
The sensors are available in 20.0 x 16.8 mm LGA packages. Shipping starts this month.
The illustrations below show images taken in the visible range (left) and UV (right). The top pair illustrates the difference in the visibility of different plastics - polystyrene and acrylic resin - during the sorting process for recycling. The bottom photo shows the ability to control the quality of a protective coating, which is transparent in the visible range and opaque in the UV range. The dotted line marks the defective area where there is no coverage.