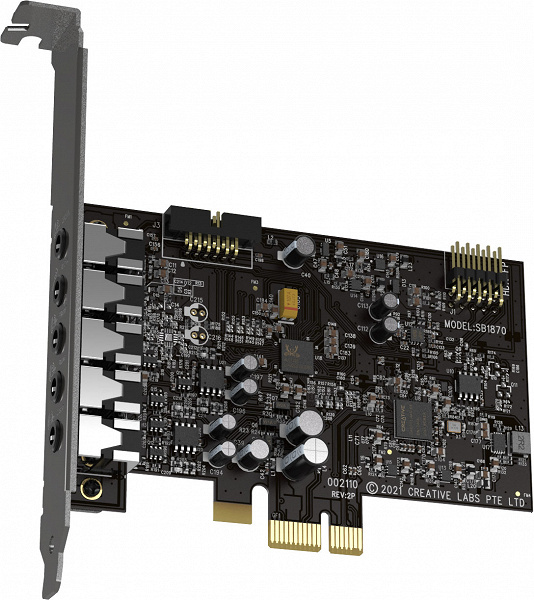 Creative Technology this week announced the release of the Audigy FX V2 sound card. As the name suggests, this is an evolution of the Audigy FX. According to the manufacturer, the new card differs from its predecessor in improved sound quality, expandability with a daughter board and universal SmartComms Kit software for online calls. In addition, it is 16% less.
At the heart of the Sound Blaster FX V2 is the Sound Blaster Acoustic Engine, which delivers "high-quality, cinematic 5.1-channel high-resolution 24-bit 192 kHz surround sound." A DAC is installed on the card, providing a dynamic range of up to 120 dB.
The sound card supports output to six-channel speakers, as well as virtual 5.1 surround sound in headphones with an impedance of up to 600 ohms. The aforementioned Sound Blaster Fx V2 DBPRO daughterboard offers 7.1 surround sound, DSD256 high quality playback, and the addition of an optical output to the configuration.
Game lovers will appreciate the Scout Mode, in which the map amplifies the sound coming from enemies, which makes it easier to determine their location. The kit includes interchangeable mounting plates that allow the card to be installed in full-size and small-sized cases.
In the Russian market, Sound Blaster FX V2 and Sound Blaster FX V2 DB PRO cards should be available soon. The recommended prices are 4990 and 1490 rubles, respectively.