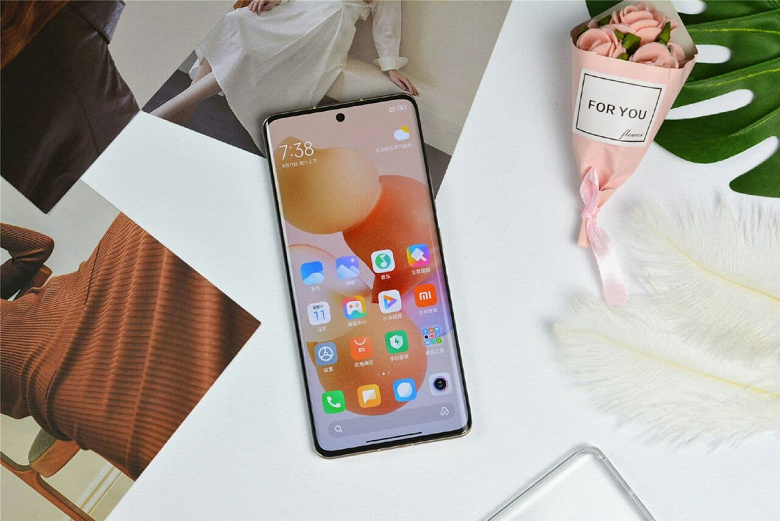 Yesterday Xiaomi officially unveiled the mid-budget smartphone Civi , which features a minimal bottom bezel of the screen - its thickness is only 2.55 mm. According to a Chinese source, this decision will be carried over to the flagship Xiaomi 12.
The Civi screen is curved on both sides, and the Xiaomi 12 screen will be exactly the same: the company will refuse the version of the screen curved on all four sides, as in the current Mi 11. The radius of curvature of the Xiaomi 12 screen will be small, so it will be convenient to use. Obviously, the front camera will be solved in the same way as in the Civi - that is, it will remain embedded in the center. In general, outwardly, the Xiaomi 12 will practically repeat the Civi when it comes to the front panel. At the same time, the screen itself will be new - based on the latest generation E5 Super AMOLED panel from Samsung. This display is characterized by lower power consumption compared to the E3 in Mi 11, and at the same time, the frame rate in it is adjustable over a wide range - from 1 to 120 Hz in 1 Hz steps.
As for the performance of the rear panel of the Xiaomi 12, it will still have a camera of three sensors (according to rumors, the resolution of each will be 50 megapixels), but whether the second screen will remain in the Xiaomi 12 Ultra is still a question. According to the latest data, Xiaomi 12 will be released early next year.