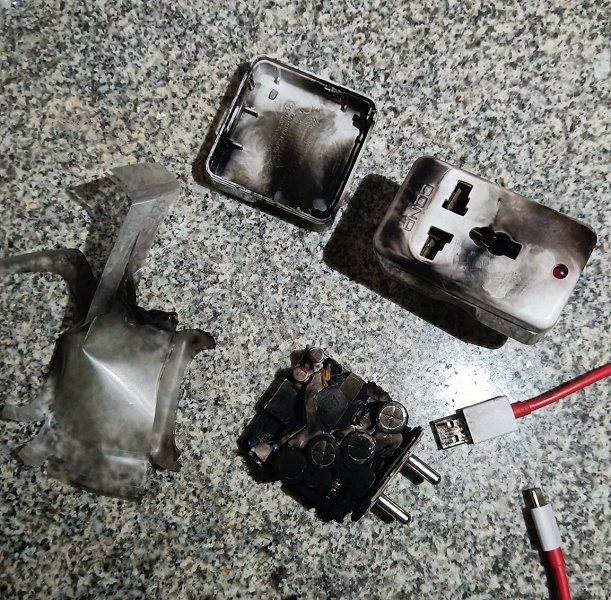 The OnePlus Nord 2 hasn't sold very well in the Indian market since its launch in July, with several stories of phones exploding spontaneously and OnePlus trying to hush up the situation. Now there is a story about a charger for OnePlus Nord 2, which exploded after being plugged into a power outlet and a smartphone. The incident took place in Kerala and the victim is Jimmy Jose @The Glitchhhh.
I would like to draw your attention to this immediately. My OnePlus Nord 2 charger exploded with a loud sound, and the outlet was also damaged. Fortunately, I am alive, so I am writing this tweet. OnePlus Nord 2 works too, but it's very scary. I'm still in shock. - Jimmy Jose
The message caught the attention of OnePlus support, who advised the owner to visit a customer service center. The service staff examined the charger and concluded that the explosion was caused by voltage fluctuations. The company also gave the user a new charger.
We take any such claims very seriously. The user handed the damaged OnePlus Charger to our service center and was offered a replacement. OnePlus chargers contain built-in capacitors that control and store energy. In this case, after careful analysis, it turned out that the capacitors remained intact, and it can be concluded that the explosion was caused by external factors such as voltage fluctuations. -Oneplus