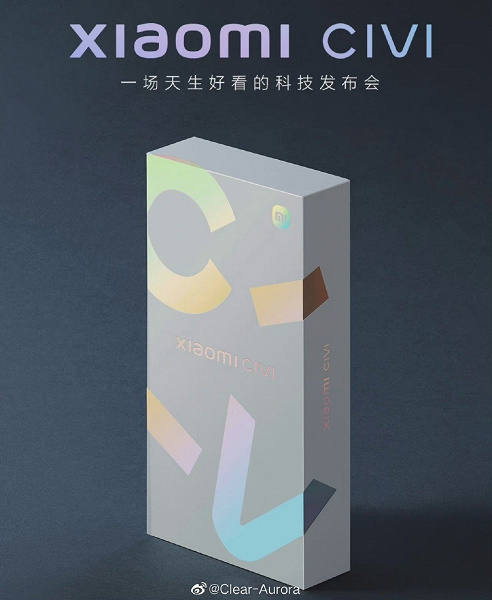 After the first news about the Xiaomi Civi smartphone appeared, the manufacturer published an image showing the packaging of the new device. The box is very thin - there is no room for a charger. The trend that emerged last year with the release of the iPhone 12 is gaining momentum: various manufacturers, including Xiaomi, Samsung, and others, are gradually removing chargers from the delivery of their flagships.
It is worth noting that, unlike Apple, Xiaomi this year, releasing versions without chargers, also offered those who really needed it a free charger as a gift.
Yesterday, the product manager of the Xiaomi CC series, Wei Xiqi, answered some questions from users on the Chinese social network Weibo, saying that at the first glance at Xiaomi Civi it ​​may seem that this smartphone was not created by Xiaomi, but by another company, its design solutions will be so new.
The Xiaomi Civi smartphone is credited with an electrochromic rear panel that can change color, as well as a display with a refresh rate of 120 Hz and a Snapdragon 778G single-chip system.