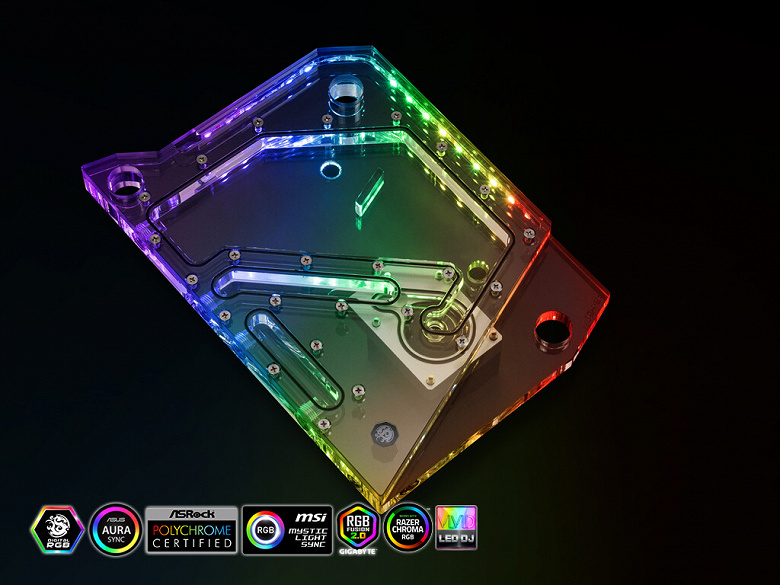 The Bitspower catalog has expanded the TouchAqua Sedna Torque liquid cooling system. It is a combination of a distribution tank and a pump. The unit is designed to be installed in an Antec Torque enclosure . This unit was previously available as part of the Sedna Torque kit .
The reservoir is almost entirely made of clear acrylic plastic. It is combined with the Bitspower P5D pump. The ports are arranged with the expectation of connecting a water block for the processor and a water block for the GPU with a minimum number of pipes. The reservoir holds about 300 ml of coolant, which circulates at a flow rate of up to 14.5 l / min. The peak power consumption of the pump is 20 W, the noise level does not exceed 40 dBA. The reservoir is adorned with addressable RGB LEDs that plug into any standard 3-pin ARGB connector.
The TouchAqua Sedna Torque has already started selling for $ 180.