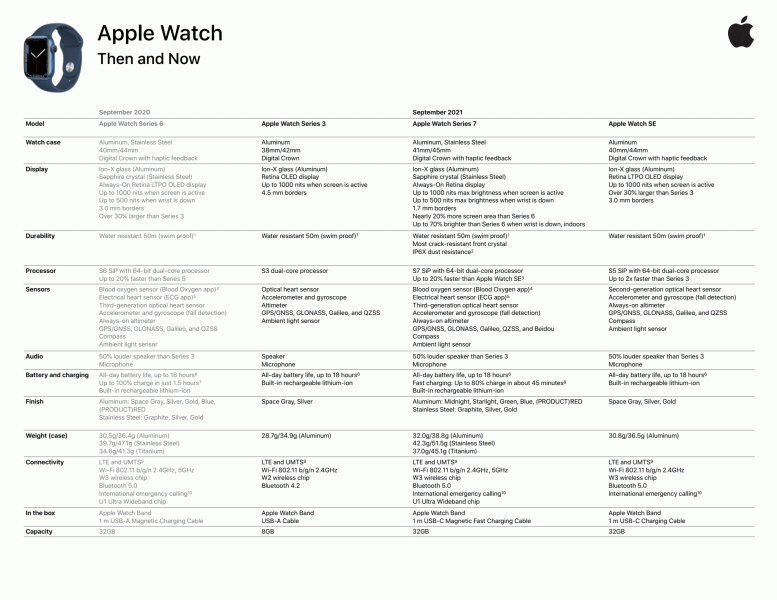 Detailed characteristics of Apple Watch Series 7 smart watches have appeared on the Web. Apple itself, as usual, indicates not all parameters for its devices.
The information was taken from some internal company documents. So now we know, for example, that the smaller version of the watch, depending on the case material, weighs 32 g (aluminum), 37 g (titanium) or 42.3 g (stainless steel). For a larger one, the corresponding values ​​are 38.8, 45.1, or 51.5 g.
The watch screen is still covered by the Ion-X glass, and the maximum brightness is still 1000 cd / m2. At the same time, the screen brightness in Always-On Display mode, when the user's wrist is lowered, reaches 500 cd / m2, which is 70% more than that of the previous generation of watches.
There is also confirmation that the watch is still based on the new S7 platform, which is 20% faster than the S5 in the Watch SE. But there is no comparison with the S6.
You can also note a 50% louder speaker than in the Watch SE, the same 18-hour battery life and 32 GB of flash memory, as in previous models.