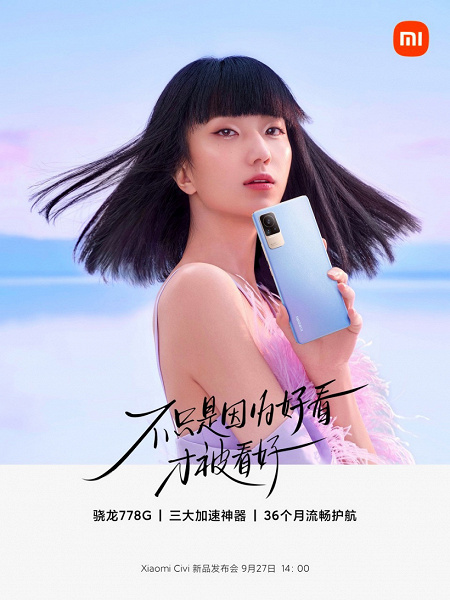 Xiaomi today published another teaser dedicated to the Civi smartphone. The image confirms what was said yesterday, the smartphone is built on the Qualcomm Snapdragon 778G SoC.
And again, a woman appears on the teaser - the device is clearly aimed primarily at a female audience. Xiaomi also promises that for three years, the smartphone will run as fast and smoothly as it does right after turning on and initial setup.
Recall that past teasers confirmed the compactness of this model and the small thickness of the body, as well as the presence of a 32-megapixel front camera with automatic focus.