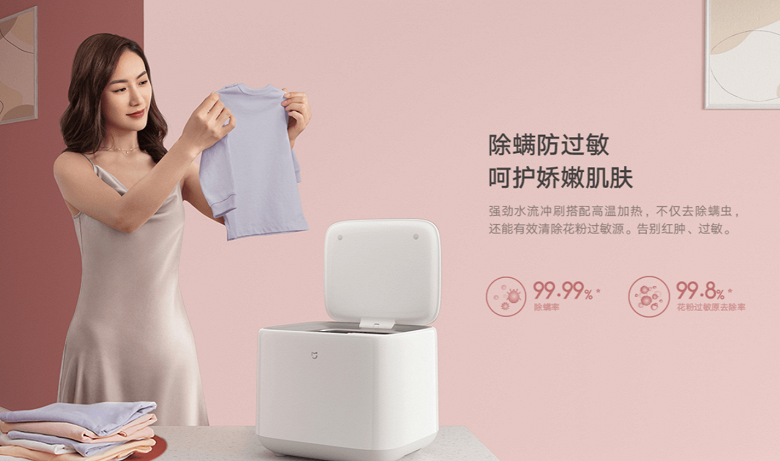 Xiaomi today presented an interesting device, which, according to the creators, will be in demand among the youth audience. We are talking about a miniature washing machine weighing 13 kilograms, designed for only 1 kilogram of laundry.
Such a device is unlikely to be suitable for serving a whole family, but it can be used, for example, for washing children's clothes or underwear. Even if the dimensions are small (436 x 395 x 360 mm), in terms of functionality, this is a full-fledged washing machine with 16 washing modes and heating temperatures up to +90 ° C. There is a quick wash mode - it takes 24 minutes.
The novelty supports remote control from a smartphone through the proprietary Mijia application. Sales in China will start on October 1, and the cost is $ 170. Also Xiaomi today introduced a smart treadmill with NFC and automatic speed control.